Effective Cost
Containment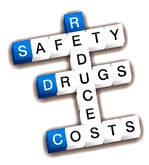 Meeting therapeutic guidelines while reducing medication costs doesn't mean a compromise in patient care. In fact, we have found that successful cost containment while maintaining drug efficacy can coexist and even thrive if managed properly. Safety Drugs will apply our proprietary cost containment programs to fit the prescribing trends and drug usage at each facility.
BILLING ACCURACY A fundamental strategy of effective cost containment is assuring billing accuracy. Safety Drugs has a rigorous multicheckpoints system that gets billed right the first time through coordination with your facility's billing office and all responsible parties.
FORMULARY MANAGEMENT Safety Drugs has developed a specialized formulary in conjunction with medical directors and our team of specialists has ongoing initiatives to recommend cost-cutting strategies that work.
THERAPEUTIC INTERCHANGES We identify therapeutic interchange opportunities and offer recommendations for more cost effective medications when available.
CUSTOM COMPOUNDING Our experience in compounding allows us to mix compounds from the raw ingredients and enables pricing and clinical versatility as we are able to adjust quantities, package size, or route of administration.
Call us for more details!
Innovation and
Technology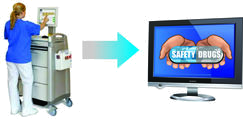 The sustainability of any organization is its ability to adapt to changing environments and capacity to implement viable solutions. Safety Drugs is a leader of innovation and has pioneered technologies to fit the unique needs of each customer. We have perfected the balance between technology's efficient outcomes with the human element to achieve service excellence.
INTEGRATION: No more lost faxes! Electronic tracking and archiving of all incoming and outgoing faxes for quality assurance and accountability.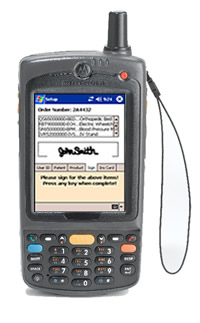 GPS DELIVERY TRACKING: State-ofthe- art delivery software allows for route optimization, GPS positioning of couriers , singular signature unpacking with electronic signature capture , and realtime synchronization with pharmacy and accessibility to delivery manifests.
eMAR: Integration flexibility with multiple eMAR providers.
AUTOMATION: Robotic Dispensing increases accuracy with proprietary built-in camera used for quality assurance.
ePRESCRIBE: Secure electronic prescribing improves safety and efficiency while reducing costs and potential errors.
And Much More!