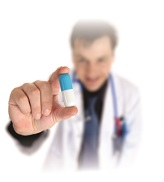 From the moment you telephone Safety Drugs or meet us, you will notice something different: a warm and friendly environment where you are not just another customer. We will get to know you and personally get involved. Our friendly and courteous staff are never too busy to help and spend the extra time with you to find what you need or answer your questions. You will feel welcomed and supported as a part of our family. Please call or Email Us today!
Safety Drugs is an independently owned and operated pharmacy offering comprehensive pharmacy services to Skilled Nursing Facilities, Assisted Living Communities, Hospices, and Correctional Facilities. Our pharmacy is all-inclusive featuring a full service pharmacy with multiple delivery options allowing for ease-in-ordering while keeping your costs down.
Our mission in setting the standard for customer service by providing timely and accurate services with cost-effective results makes a difference in the lives of our customers.